Otranto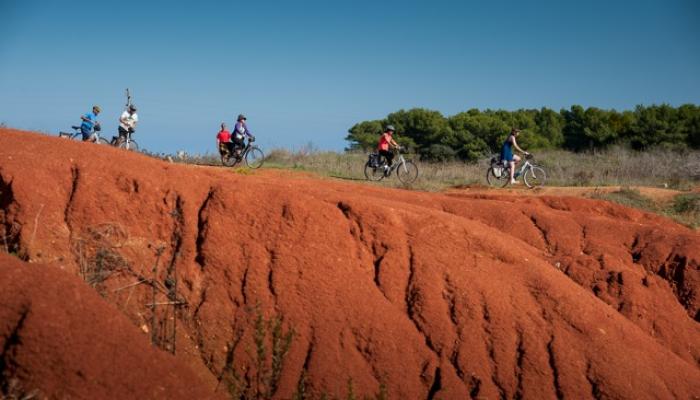 DEPARTURE: Porta Alfonsina (Alfonsina Gateway), Otranto 
DURATION: full day
TRAVEL DISTANCE: approximately 35 km 
DIFFICULTY: average/easy
The inland of Otranto is probably the best preserved area of Salento. Going up the Idro Valley, we will visit an ancient Byzantine crypt, and then stop at the Constantine Foundation where they practise the art of traditional weaving.
We will then cross the 'megalithic garden' of Giurdignano, dotted with dolmen and menhir.
For lunch, a tasting at one of the best bakeries of the province in Specchia Gallone.
In the early afternoon we will reach Porto Badisco, with its calm, sheltered beach.
Then we'll return to Otranto around sunset, along one of the most beautiful stretches of the coast, visiting the lighthouse of Punta Palascìa and the stunning Bauxite Lake.
Buy