Gallipoli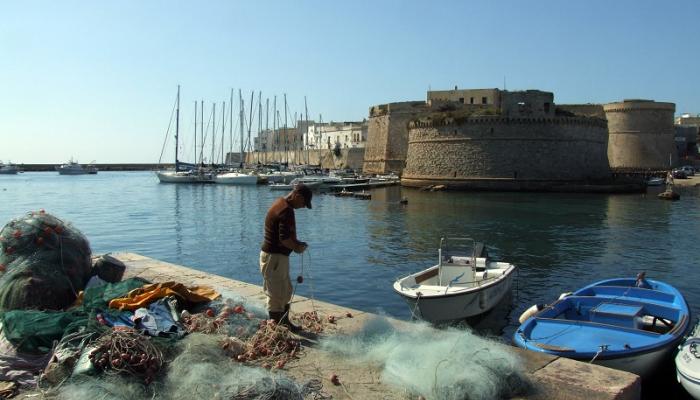 DEPARTURE POINT: Salento Bike Cafè, Lido Conchiglie 
DURATION: full day
TRAVEL DISTANCE: approximately 35 km 
DIFFICULTY: average/easy
Gallipoli and its inland still retain traces of the wealth that the lamp oil trade generated for centuries.
First stop is at Alezio to visit the Messapico Museum, then we'll go on to Tuglie for the stunning Radio Museum (all the items, including telegraphs, are still in working order!) or for the Museum of Rural Life.
Heading back toward the coast, in the Porto Selvaggio Natural Park we'll have a picnic lunch in the shade of the pine forest and, for those who feel like it, a refreshing swim in the cool spring waters.
We'll return to Gallipoli by sunset. There, if requested, there is the possibility of arranging an aperitif with local wines or craft beers.
Buy