North Lecce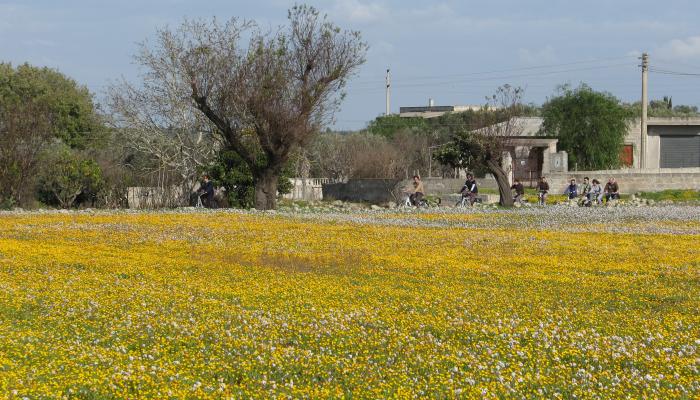 DEPARTURE POINT: Lecce old town
DURATION: full day
TRAVEL DISTANCE: approximately 40 km
DIFFICULTY: average/easy
Riding on unpaved roads among hundreds-of-years-old olive trees, we cross several fortified farms of the sixteenth/eighteenth century, which were once both places of agricultural production and important defense points against Turkish attacks.
We will also visit important sites of worship such as the Church of St. Mary of Aurio, dating from the twelfth century, and the beautiful Abbey of St. Mary in Cerrate, dating back to the Byzantine era, where there is also an interesting museum of folk traditions. Sun permitting, we won't miss the chance to take a break on the beach. On the way back we'll cycle through the Rauccio Natural Park.
On our return we will stop for a tasting of products typical of Lecce. 
Buy